Hoverboards have become increasingly popular in the past few years.
Who wouldn't love to move around, very fast with little effort?
Literally, no one.
Riding on a hoverboard brings a lot of fun and adventure.
And not just for fun or adventure use cases, hoverboards have been used in more practical work situations as sources of mobility.
Some large factories and warehouses harness the function of hoverboards for their workers to move around faster.
Most hoverboards have the same fundamental features and overlapping specs but one differentiator has always been the extra features you get like the ability to maneuver easily using your knees.
In this article, you're going to discover the best hoverboard with knee support, stay tuned.
Best Hoverboard With Knee Support In 2022
Unfortunately, the market isn't loaded with too many options to choose from but I found the Segway Ninebot S to be the most popular hoverboard with knee support among all other competitors, I mean just look at the number of positive reviews on their site, this is a quick indication about how good this hoverboard is.
Below I'm going to walk you through the different features of the Segway Ninebot S.
Segway Ninebot S
The Segway Ninebot S is a Smart Self-Balancing Electric Transporter that comes in three different colors: Black/White/Red
Specs
| | | |
| --- | --- | --- |
| Dimensions | Length x width | 260x548(mm) |
| | Height | 595(mm) |
| Weight | Net weight | Approx. 28 lbs(12.8 kg) |
| | Payload | 88-220 lbs(40-100 kg ) |
| | Ages | 16 - 50 years |
| Requirements | Height | 4'3"-6'6"(130-200 cm) |
| Maximum speed | Approx. 10mph(16 km/h) | |
| Typical range | Approx. 13.7 mi(22 km) | |
| Maximum slope | Approx. 15° | |
| IP rating | IP54 | |
| Rated capacity | 236 Wh | |
| Battery Pack | SmartBMS | |
| Motor | Rated power | 400x2 W |
| | Maximum power | 800x2 W |
| Mobile App | Compatible with | Android 4.3; iOS 8.0 or later |
| | Wireless Connectivity | Bluetooth 4.2 |
Check The Price
Features
10.5″ Air Filled Tires
The Segway Ninebot S comes with 10.5" air-filled tires to provide a smoother ride.
Ambient-Light Safety
Don't worry about getting hit from behind when using it at night because the customizable LED taillights ensure high rear visibility in low light conditions.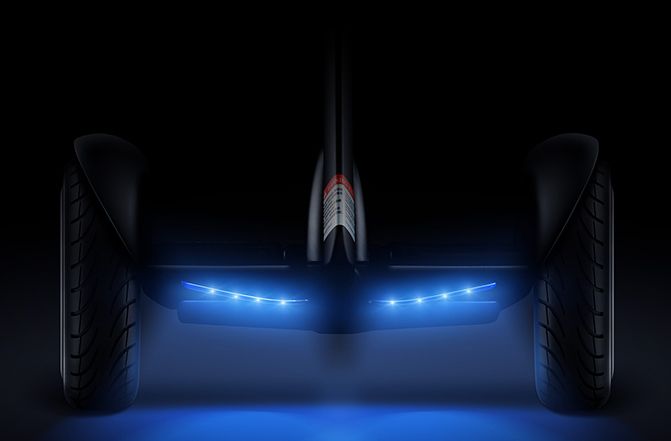 Top Speed 10 mph
The Segway Ninebot S comes with a 1600 watts engine to help get you where you want to be with a maximum speed of approx. 10mph or (16 km/h).
88-220 lbs (40-100 kg) Payload
It's constructed from super-light magnesium alloy that can support up to 200 lbs or 100 kg of body weight.
13.7 Miles Range
You can drive it for approx. 13.7 mi or (22 km) but it all depends on how you use it and what surface you're driving it on.
15% Hill Grade
The maximum slope you can use it on is approx. 15°, if you want it to go more than that then maybe you should choose another hoverboard with a more powerful engine.
Free Mobile App
It also comes with a free mobile app to learn and understand how to safely ride it, you can also use the app to customize rear LED lights, read vehicle diagnostics, adjust the steering sensitivity, adjust speed controls, firmware updates, and more!
Easy to Ride
The knee supports make it easy for you to steer the hoverboard and have more fun during the ride.
It's also beginner-friendly, it will be automatically disabled after you have traveled 1 km. You can re-enter beginner mode at any time through the free mobile app.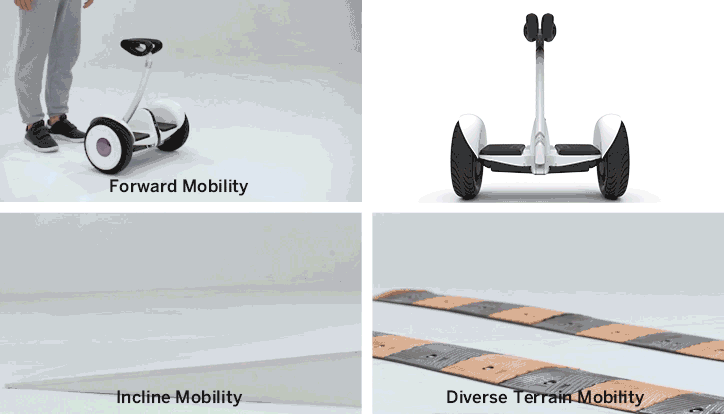 Road Adaptive
The size of the wheels makes it easy to use on all types of terrains so don't be afraid to experience the adventure of leaving the area of your house or neighborhood.
The Knee Support
This is the most important feature of all, what sets this hoverboard apart from most hoverboards is the ability to steer it easily using the knee pads which is a good feature.
What I like the most about this hoverboard
This is just my personal reference but I noticed that the company put a lot of effort into the details of this hoverboard, what I mean is they took into account driving at night or using it in dark places by adding rear and front lights, they also added braking and turning LED light which can be customized using the mobile app.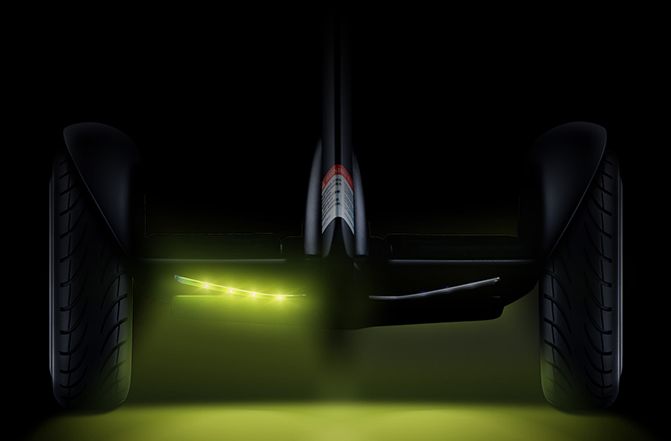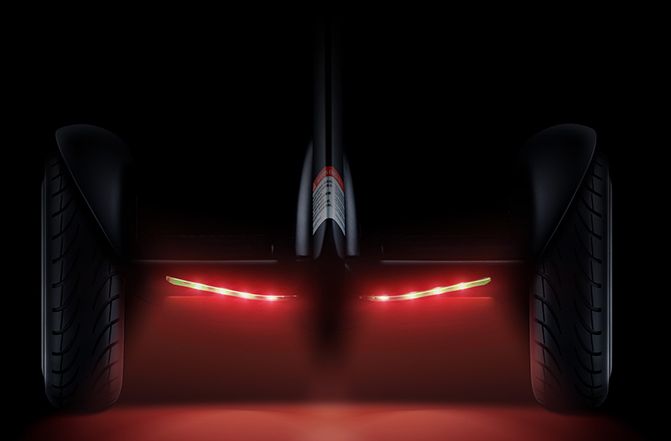 Check The Price
FAQs
What is the weight limit for Hoverboards?
The Swagtron Swagboard Outlaw T6 Off-Road Hoverboard can handle up to 420 lbs which makes it the best choice for 300lbs, 250lbs, and heavy riders of all shapes and sizes
How fast do Segways go?
Segways are an innovative, electric two-wheeled vehicle designed to replace walking as a mode of travel, particularly in urban areas.
They produce 2 horsepower (1500 watts) per servo and there are two servos to give a maximum speed of 12.5 mph.
What age is good for a hoverboard?
Most manufacturers recommend hoverboards riders to be at least eight years old. However, there are recommended hoverboards for various age groups (young kids, older kids, teens, and adults).
Can I ride my hoverboard on the carpet?
Yes, you can ride a hoverboard on the carpet but that does largely depend on some factors.
Factors like the quality of the hoverboard.
Poorly manufactured hoverboards with low quality and performance will not give you a smooth riding experience on the carpet.
Also, the quality of the carpet matters. Hoverboards perform better on carpets and rugs with loose fibers than tight ones.
Can you ride a hoverboard in Walmart?
I had to chat with the customer support team of Walmart and ask them themselves, pretty obvious, right?
So what did they say?
"some Walmart stores allow it. However, I am not sure if your Walmart local Store allows riding hoverboards. In this situation, I would recommend contacting our store department, they can provide you with further information. Please call our Store Customer Service at 1-800-925-6278, option 2 and then option 2 again."
The answer is YES, you can, but they're not sure about all the stores in the United States, you should call the one in your city to find out the answer.
Are hoverboards banned on college campuses?
Some universities don't allow riding Hoverboards among the students due to concerns of fire incidents because of low-quality Lithium-Ion batteries made by infamous Chinese manufacturers, low-quality batteries are cheap and overheat and sometimes explode.
So make sure to purchase high-quality and sometimes expensive Hoverboards only from reputable manufacturers to avoid these incidents.
Where are hoverboards banned?
I was almost shocked when I found out that Hoverboards are banned in many places, airports, malls, universities, sidewalks… etc.
Here's a list of where these Hoverboards are banned and why, notice that this post might be outdated since it was published in 2016, so some rules may have changed afterward.
Can you sit on a hoverboard?
I don't know why some people want to sit on their Hoverboards but I get it, we all have different tastes and would like to have fun sometimes in strange ways, the answer is YES you can, but without using a utility or an invention called HoverSeat.
A HoverSeat is basically a chair with two wheels that you can attach to your hoverboard in order to sit on it easily, it's available on Amazon if you'd like to have one.
I must warn you, it doesn't work with all models, only ones with the round middle, check out their page on Amazon to understand what I'm talking about.
The good thing about this HoverSeat is safety, you're safer sitting on the hoverboard other than just riding it, when you hit a rock or a brick wall you won't fall off the hoverboard.
It can also carry up to 230 lbs.
How far can you go on a hoverboard?
This depends on the hoverboard as an average hoverboard can go 7 miles on a single charge while the high-quality hoverboards can go anywhere between 10-15 miles. They could last anywhere from 1 hour to 3 hours depending on the speed of the rider.